Subscribe: Google Podcasts | Spotify | Stitcher | RSS | More
Christof Koch & Jim have a wide-ranging conversation about the science of consciousness and his book, The Feeling of Life Itself: Why Consciousness Is Widespread But Can't Be Computed…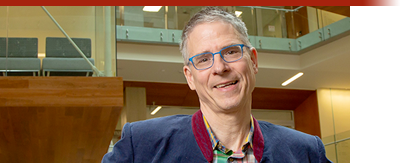 Christof Koch and Jim have a wide-ranging conversation about the science of consciousness. They start by exploring some key topics brought up in his book, The Feeling of Life Itself: Why Consciousness Is Widespread But Can't Be Computed: defining conscious experience, the importance of feeling, the historical value of Cartesian dualism, the challenge of materialism to explain mental phenomena, emergent consciousness, neural correlates of consciousness & enabling factors, ways of understanding qualia, and consciousness vs intelligence. They finish this episode by talking about integrated information theory (IIT): origins & dynamics, consciousness substrates & what it could mean for AI, small & large phi, uniting consciousnesses, IIT vs. global workspace theory (GWT) experimentation, panpsychism, and much more.
Mentions & Recommendations
Christof Koch, PhD is a neuroscientist best known for his studies and writings exploring the brain basis of consciousness. Trained as a physicist, Koch was for 27 years a professor of biology and engineering at the California Institute of Technology in Pasadena. He is now Chief Scientist, MindScope Program at the Allen Institute in Seattle, leading a large-scale, high through-put effort to build brain observatories to map, analyze and understand the visual system of the mouse. Dr. Koch is interested in the biophysics of the brain, in brain-machine interfaces, in the neurophysiology of cortex, in conscious experiences and what they can tell us about the mind and the brain. He published his first paper on the neural correlates of consciousness with the molecular biologist Francis Crick thirty years ago.