Joshua Epstein

Joshua Epstein is Professor of Epidemiology in the NYU College of Global Public Health, and founding Director of the NYU Agent-Based Modeling Laboratory, with affiliated appointments at The Courant Institute of Mathematical Sciences, and the College of Arts & Sciences.
Prior to joining NYU, he was Professor of Emergency Medicine at Johns Hopkins, and Director of the Center for Advanced Modeling in the Social, Behavior, and Health Sciences, with Joint appointments in Economics, Applied Mathematics, International Health, and Biostatistics. Before that, he was Senior Fellow in Economic Studies at the Brookings Institution and Director of the Center on Social and Economic Dynamics. His research interest has been modeling complex social dynamics using mathematical and computational methods, notably the method of Agent-Based Modeling in which he is a recognized pioneer. For this transformative innovation, he was awarded the NIH Director's Pioneer Award in 2008, an Honorary Doctorate of Science from Amherst College in 2010, and was elected to the Society of Sigma XI in 2018.
Joshua & Jim will be discussing his last book, Agent_Zero: Toward Neurocognitive Foundations for Generative Social Science and more.
---
Part 3: Hanzi Freinacht of Metamoderna

Part 1: 

EP36 Hanzi Freinacht on Metamodernism


Part 2: EP53 Hanzi Freinacht on the Nordic Ideology
Hanzi Freinacht is a political philosopher, historian & sociologist, author of The Listening Society, Nordic Ideology, and the upcoming book The 6 Hidden Patterns of World History. As a writer, Hanzi combines in-depth knowledge of several sciences and disciplines and offers maps of our time and the human condition with his characteristically accessible, poetic and humorous writing style – challenging the reader's perspective of herself and the world. He epitomizes much of the metamodern philosophy and can be considered a personification of this strand of thought.
---
Shahin Farshchi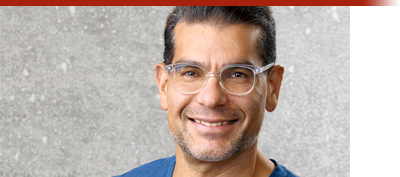 Shahin empowers visionary founders aiming to accelerate humanity and build a fantastic future through feats of engineering. He built brain-machine interfaces for his PhD in Electrical Engineering, hybrids at General Motors, founded a wireless vital sign monitoring company, and as a Partner at Lux, has funded chip (Nervana), rocket (Relativity), satellite (Planet), robotics (Covariant.ai), and driverless car (Zoox) companies. Lux is a $2.4B VC that invests in tomorrow's transformational companies across healthcare and technology.
---
Jon Wilkins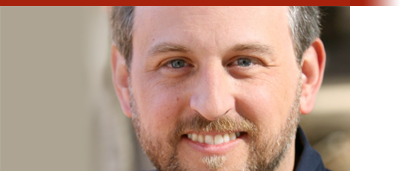 Jon Wilken is a professor & research scholar at the Ronin Institute. His interests are in evolutionary theory, broadly defined. His prior work has focused on coalescent theory and genomic imprinting. His current research has continued in those areas, and has expanded into areas like human language and demographic history, altruism, cultural evolution, and statistical inference.
---
Michael Vassar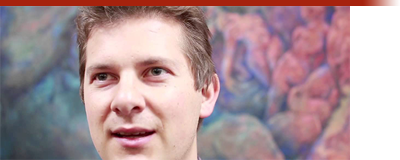 Michael Vassar is an American futurist, activist, and entrepreneur. He is the co-founder and chief science officer of MetaMed Research. He was president of the Machine Intelligence Research Institute until January 2012. 
Vassar advocates safe development of new technologies for the benefit of humankind. He has co-authored papers on the risks of advanced molecular manufacturing with Robert Freitas, and has written the special report "Corporate Cornucopia: Examining the Special Implications of Commercial MNT Development" for the Center for Responsible Nanotechnology Task Force.
---
Part 2: Daniel Christian Wahl

Part 1: EP43 Daniel Christian Wahl on a Regenerative Future
Daniel is an international consultant and educator specializing in biologically-inspired whole systems design and transformative innovation. He is a biologist (University of Edinburgh and University of California), holds an MSc in Holistic Science (Schumacher College) and a PhD in Design (CSND, University of Dundee, 2006).
Daniel has worked with local and national governments on foresight and futures, facilitated seminars on sustainable development for the UNITAR affiliated training centre CIFAL Scotland, consulted companies like Camper, Ecover and Lush on sustainable innovation, and has co-authored and taught sustainability training courses for Gaia Education, LEAD International and various universities and design schools. He is also a member of the International Futures Forum, a fellow of the Royal Society of the Arts (FRSA), co-founder of Biomimicry Iberia, and brought Bioneers to Europe in 2010.
Daniel currently works for Gaia Education and the SMART UIB project of the Universidad de las Islas Balears. Triarchy Press published his first book, Designing Regenerative Cultures, in 2016.

---
Part 2: Michel Bauwens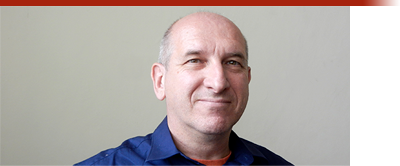 Part 1: EP63 Michel Bauwens on P2P & Commons
Michel Bauwens is the founder & director of the P2P Foundation and works in collaboration with a global group of researchers in the exploration of peer production, governance, and property. Michel is also research director of CommonsTransition.org. He has (co-)published various books & reports in english, dutch and french, such as, 'Network Society and Future Scenarios for a Collaborative Economy', and P2P, A Commons Manifesto. Michel has been a candidate for the European Parliament, for the Flemish Green Party but as an independent candidate. He is currently working on prototyping a MOOC on commons-based economics.
---
Daniel Schmachtenberger

Daniel Schmachtenberger is a Co-Founder of the Neurohacker Collective and director of Research and Development, where he is focused on developing processes and technologies for advancing medicine and human optimization. He is particularly focused on personalized medicine, adequate approaches to complex illness, and deepening our knowledge of how the human regulatory systems function, how they break down, and how they can be supported to function with greater resilience. Daniel conducts many of the podcasts at Collective Insights, and has a blog on redesigning civilization at CivilizationEmerging.com.
---
James Lindsey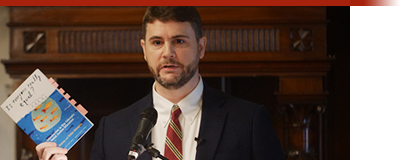 Dr. James Lindsey is an American-born author, mathematician, and political commentator. He has written six books spanning a range of subjects including religion, the philosophy of science and postmodern theory. He is the co-founder of New Discourses and currently promoting his new book, How to have impossible conversations. He is also motivated to rationally improve health "equity" without throwing out the baby with all this critical bathwater.
---
Joscha Bach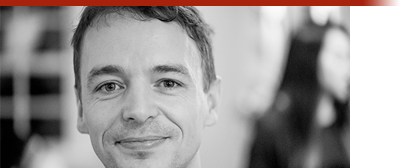 Joscha Bach is a cognitive scientist working for MIT Media Lab and the Harvard Program for Evolutionary Dynamics. He earned his Ph.D. in cognitive science from the University of Osnabrück, Germany, and has built computational models of motivated decision making, perception, categorization, and concept-formation. He is especially interested in the philosophy of AI and in the augmentation of the human mind.
---
Rachel Haywire

Rachel Haywire is an author and entrepreneur based in New York City. She is also a futurist and musician who ran for President of the United States as an independent candidate. Her interests range from VR to philosophy to aesthetic movements.
---
Tyson Yunkaporta

Tyson Yunkaporta is an academic, an arts critic, and a researcher who is a member of the Apalech Clan in far north Queensland. He carves traditional tools and weapons and also works as a senior lecturer in Indigenous Knowledges at Deakin University in Melbourne. He lives in Melbourne and is the author of Sand Talk: How Indigenous Thinking Can Save the World.
---
Philip Howard

Philip N. Howard is the Director of the Oxford Internet Institute, and is a professor of sociology, information and international affairs. He is the author, most recently, of Pax Technica: How the Internet of Things May Set Us Free or Lock Us Up.
---
Part 2: Art Brock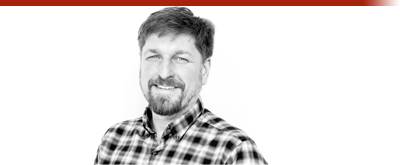 Part 1: EP56 Art Brock on Holo Tech
Arthur Brock is the Chief Architect of Holochain and spends his time building targeted currencies which shape the social dynamics of our emerging post-industrial economy. He has created more than a hundred designs for multi-currency systems and his software company has built and deployed dozens of those systems.
Initially, Arthur put his experience in Artificial Intelligence to use at GM, Chrysler & Hughes, but shifted his focus to building intelligence into social architectures rather than to computers. He started student-run schools and award-winning, employee-run businesses and discovered the engine that runs these types of organizations involve specific patterns of incentives and feedback.
---
Ferananda Ibarra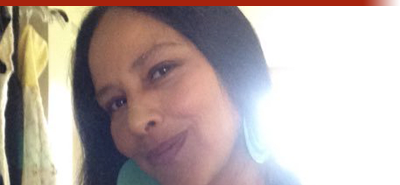 Ferananda Ibarra's works focuses on Organizational Development (Teal, Deliberately Developmental Organizations, Self-management, Distributed and P2P philosophies and applications), Collective Intelligence and Regenerative Economies (very focused in currency design and implementation).
She is a Co-Founder of Holochain, the Chief-Harmony Officer (CHO) in Unified Field Corporation for the brand JustOne Organics, and Co-Director of CommonsEngine.org.
---
Max Borders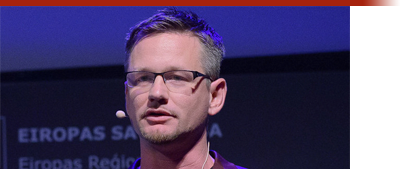 Max Borders is a futurist, a theorist, a published author and an entrepreneur. He is the author of The Social Singularity and the founder and Executive Director of Social Evolution—a non-profit organization dedicated to liberating humanity through innovation. Max is also co-founder of the Voice & Exit event and former editor at the Foundation for Economic Education (FEE).
---
Nick Chater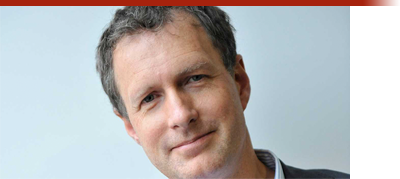 Nick Chater joined Warwick Business School (WBS) in 2010, after holding chairs in psychology at Warwick and UCL. He has over 200 publications, has won four national awards for psychological research, and has served as Associate Editor for the journals Cognitive Science, Psychological Review, and Psychological Science. He was elected a Fellow of the Cognitive Science Society in 2010 and a Fellow of the British Academy in 2012. Nick is co-founder of the research consultancy Decision Technology; and is on the advisory board of the Cabinet Office's Behavioural Insight Team (BIT), popularly known as the 'Nudge Unit'.
---
Mara Zepeda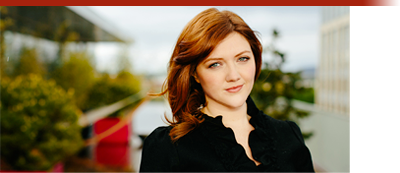 Mara Zepeda is the co-founder and CEO of Switchboard, speaks about and leads workshops on education, trust, social networks, and the future of business internationally, and has spent her career at the intersection of community building, economic empowerment, and education, directing programs at Harvard University; as a reporter with National Public Radio; and as an alumni board member of her alma mater, Reed College. 
She is the founding board president of Business for a Better Portland and XXCelerate. She is also a co-founder of Zebra movement. Mara graduated with honors from Columbia University's Graduate School of Journalism with a focus on digital media, business, and network theory.
---
Seth Lloyd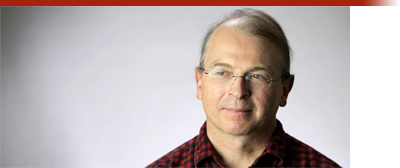 Seth Lloyd is Professor of Mechanical Engineering at the Massachusetts Institute of Technology (MIT),  director of the WM Keck Center for Extreme Quantum Information Theory at MIT, director of the Program in Quantum Information at the Institute for Scientific Interchange, and Miller Fellow at the Santa Fe Institute. He earned his A.B. degree in Physics from Harvard University, his Masters of Advanced Study in Mathematics and M.Phil. in History and Philosophy of Science from Cambridge University, and his Ph.D. in Physics from Rockefeller University. 
Seth teaches and performs research in quantum information theory and complex systems. His research focuses on the role of information in physical and mechanical systems, with an emphasis on quantum mechanical systems. He was the first to propose a technologically feasible design for a quantum computer, and has worked with groups at MIT and other institutions around the world to construct and operate quantum computers using quantum optics, nuclear magnetic resonance, quantum dots, and superconducting systems.
---
Renée DiResta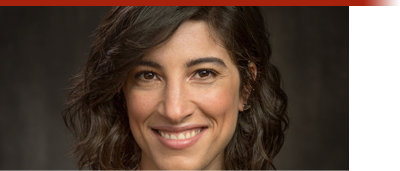 Renée DiResta is the Technical Research Manager at the Stanford Internet Observatory. She investigates the spread of malign narratives across social and other media networks. Her areas of research include disinformation and propaganda by state-sponsored actors, and health misinformation and conspiracy theories. 
Renee has advised Congress, the State Department, and other academic, civic, and business organizations, and is an Ideas contributor at Wired and The Atlantic. Her tech industry writing, analysis, talks, and data visualizations have been featured or covered by numerous media outlets. She is a 2019 Truman National Security Project security fellow, a 2019 Mozilla Fellow in Media, Misinformation, and Trust, and a Council on Foreign Relations term member. She is also co-author of The Hardware Startup: Building your Product, Business, and Brand.
---
Kamal Sinclair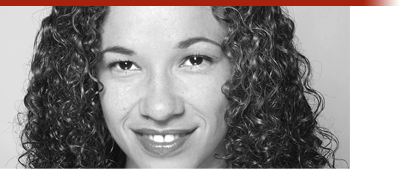 Kamal Sinclair, is the Executive Director of the Guild of Future Architects and Senior Consultant to Sundance Institute's Future of Culture Initiative. She also serves as External Advisor to MacArthur Foundation's Journalism & Media Program, Creative Advisor to For Freedoms, MIT's Center for Advanced Virtuality, Starfish Incubator,  and Eyebeam. Previously, she was the Director of Sundance Institute's New Frontier Labs Program, which supports artists working at the convergence of film, art, media and technology. She also consults for the Ford Foundation's JustFilms program on a research project aimed at furthering equality in emerging media, which resulted in "Making a New Reality."
---
Sam Bowles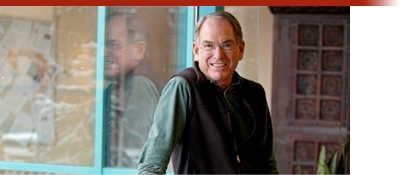 Samuel Bowles, (PhD, Economics, Harvard University) is Research Professor at the Santa Fe Institute where he heads the Behavioral Sciences Program. He taught economics at Harvard from 1965 to 1973 and since then at the University of Massachusetts, where he is now emeritus professor and at the University of Siena from 2002 to 2010 where he continues to occasionally teach. Bowles' current research also includes theoretical and empirical studies of political hierarchy and wealth inequality and their evolution over the very long run. 
His most recent book is The Moral Economy: Why good laws are no substitute for good citizens. Other recent books include A Cooperative Species: Human reciprocity and its evolution, The new economics of inequality and redistribution, and Microeconomics: Behavior, Institutions and Evolution. He has also served as an economic advisor to the governments of Cuba, South Africa and Greece, to U.S presidential candidates Robert F. Kennedy and Jesse Jackson, to the Legislature of the State of New Mexico, to the Congress of South African Trade Unions, and to South African President Nelson Mandela.
---
Gar Alperovitz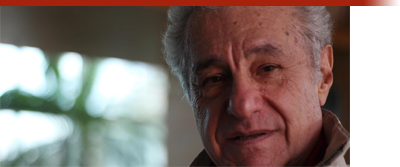 Gar Alperovitz is a founding principal of The Democracy Collaborative and has had a distinguished career as a historian, political economist, activist, writer, and government official. For 15 years, he was the Lionel R. Bauman Professor of Political Economy at the University of Maryland, and is a former Fellow of Kings College, Cambridge University; Harvard's Institute of Politics; the Institute for Policy Studies; and a guest scholar at the Brookings Institution. He is also the president of the National Center for Economic and Security Alternatives.
Gar is the author of critically acclaimed books on the atomic bomb and atomic diplomacy. As a well-known policy expert, he has testified before numerous congressional committees and lectures widely around the country.
---
Brent Cooper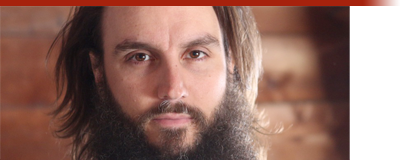 Brent Cooper is an independent political sociologist and metamodern philosopher who runs The Abs-Tract Organization, a nonprofit think tank and media project that specializes in abstraction, a mental, social, physical, and material process that defines the expanding complexity of society.
---
Part 2: Joe Brewer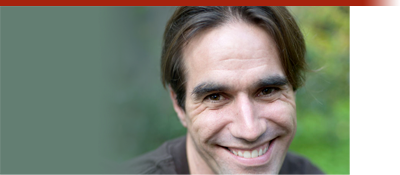 Part 1: EP50 Joe Brewer on Earth Regeneration
Joe Brewer is the Executive Director for the Center for Applied Cultural Evolution. He is a complexity researcher trained in the cognitive and evolutionary sciences. His work focuses on the converging global challenges that currently threaten the future of humanity. He helped create the Cultural Evolution Society — a scientific organization devoted to advancing the scholarly field of research in this integrative domain. Joe has also helped launch Evonomics magazine to promote the applications of evolution and complexity to the field of economics.
He recently started a study group called Earth Regenerators to build a community of practice around the restoration of planetary health while safeguarding humanity's future. Joe was formerly a member of the Center for Complex Systems Research at the University of Illinois, Urbana-Champaign and was a research fellow with George Lakoff at the Rockridge Institute in Berkeley.