Joshua Epstein

Joshua Epstein is Professor of Epidemiology in the NYU College of Global Public Health, and founding Director of the NYU Agent-Based Modeling Laboratory, with affiliated appointments at The Courant Institute of Mathematical Sciences, and the College of Arts & Sciences.
Prior to joining NYU, he was Professor of Emergency Medicine at Johns Hopkins, and Director of the Center for Advanced Modeling in the Social, Behavior, and Health Sciences, with Joint appointments in Economics, Applied Mathematics, International Health, and Biostatistics. Before that, he was Senior Fellow in Economic Studies at the Brookings Institution and Director of the Center on Social and Economic Dynamics. His research interest has been modeling complex social dynamics using mathematical and computational methods, notably the method of Agent-Based Modeling in which he is a recognized pioneer. For this transformative innovation, he was awarded the NIH Director's Pioneer Award in 2008, an Honorary Doctorate of Science from Amherst College in 2010, and was elected to the Society of Sigma XI in 2018.
Joshua & Jim will be discussing his last book, Agent_Zero: Toward Neurocognitive Foundations for Generative Social Science and more.
---
Part 2: Hanzi Freinacht
Part 1: 

EP36 Hanzi Freinacht on Metamodernism
Hanzi Freinacht is a political philosopher, historian & sociologist, author of The Listening Society, Nordic Ideology, and the upcoming book The 6 Hidden Patterns of World History. As a writer, Hanzi combines in-depth knowledge of several sciences and disciplines and offers maps of our time and the human condition with his characteristically accessible, poetic and humorous writing style – challenging the reader's perspective of herself and the world. He epitomizes much of the metamodern philosophy and can be considered a personification of this strand of thought.
---
Shahin Farshchi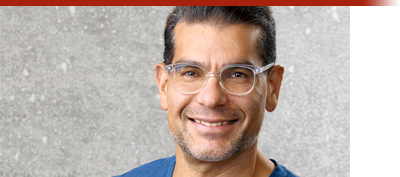 Shahin empowers visionary founders aiming to accelerate humanity and build a fantastic future through feats of engineering. He built brain-machine interfaces for his PhD in Electrical Engineering, hybrids at General Motors, founded a wireless vital sign monitoring company, and as a Partner at Lux, has funded chip (Nervana), rocket (Relativity), satellite (Planet), robotics (Covariant.ai), and driverless car (Zoox) companies. Lux is a $2.4B VC that invests in tomorrow's transformational companies across healthcare and technology.
---
Joe Brewer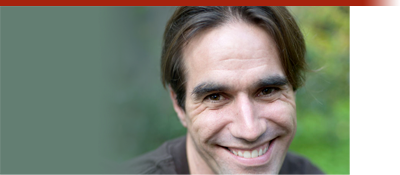 Joe Brewer is the Executive Director for the
Center for Applied Cultural Evolution
. He is a complexity researcher trained in the cognitive and evolutionary sciences. His work focuses on the converging global challenges that currently threaten the future of humanity. He helped create the 
Cultural Evolution Society
 — a scientific organization devoted to advancing the scholarly field of research in this integrative domain. Joe has also helped launch Evonomics magazine to promote the applications of evolution and complexity to the field of economics.
He recently started a study group called Earth Regenerators to build a community of practice around the restoration of planetary health while safeguarding humanity's future. Joe was formerly a member of the Center for Complex Systems Research at the University of Illinois, Urbana-Champaign and was a research fellow with George Lakoff at the Rockridge Institute in Berkeley.
---
Jon Wilkins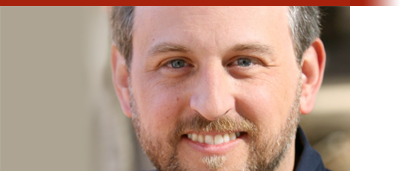 Jon Wilken is a professor & research scholar at the Ronin Institute. His interests are in evolutionary theory, broadly defined. His prior work has focused on coalescent theory and genomic imprinting. His current research has continued in those areas, and has expanded into areas like human language and demographic history, altruism, cultural evolution, and statistical inference.
---
Part 2: Daniel Christian Wahl

Part 1: EP43 Daniel Christian Wahl on a Regenerative Future
Daniel is an international consultant and educator specializing in biologically-inspired whole systems design and transformative innovation. He is a biologist (University of Edinburgh and University of California), holds an MSc in Holistic Science (Schumacher College) and a PhD in Design (CSND, University of Dundee, 2006).
Daniel has worked with local and national governments on foresight and futures, facilitated seminars on sustainable development for the UNITAR affiliated training centre CIFAL Scotland, consulted companies like Camper, Ecover and Lush on sustainable innovation, and has co-authored and taught sustainability training courses for Gaia Education, LEAD International and various universities and design schools. He is also a member of the International Futures Forum, a fellow of the Royal Society of the Arts (FRSA), co-founder of Biomimicry Iberia, and brought Bioneers to Europe in 2010.
Daniel currently works for Gaia Education and the SMART UIB project of the Universidad de las Islas Balears. Triarchy Press published his first book, Designing Regenerative Cultures, in 2016.

---
Jack Murphy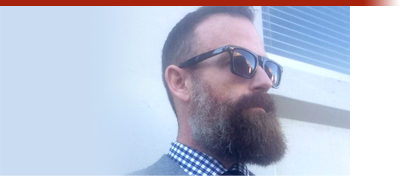 Jack Murphy is the founder of the Liminal Order, a writer, speaker, podcaster, and author of "Democrat to Deplorable: Why Nine Million Obama Voters Ditched the Democrats and Embraced Donald Trump.".
Jack has a B.A. in Economics from George Mason University and a Master's degree from the Georgetown School of Foreign Service. At GU he studied International Finance and International Affairs.
---
Howard Rheingold

Howard Rheingold is an American critic, writer, and teacher, known for his specialties on the cultural, social and political implications of modern communication media such as the Internet, mobile telephony and virtual communities.
---
Richard Bartlett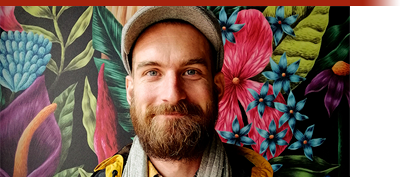 Richard D. Bartlett co-founded the digital tool Loomio and a decentralization consulting company, The Hum. He writes about how we work together, at any scale, from relationships to organizations to social change.
He publishes on Medium.com, was a contributing author for Better Work Together, curates a comprehensive list of resources for decentralized organizations, and his first unfinished book (Patterns for Decentralised Organising) covers solutions to common failure points of groups – current draft available here. His most recent project, Microsolidarity is a plan for weaving purposeful networks where people support each other with deep mutual aid.
---
Michel Bauwens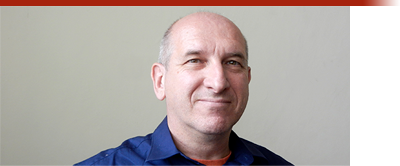 Michel Bauwens is the founder & director of the P2P Foundation and works in collaboration with a global group of researchers in the exploration of peer production, governance, and property. Michel is also research director of CommonsTransition.org. He has (co-)published various books & reports in english, dutch and french, such as, 'Network Society and Future Scenarios for a Collaborative Economy', and P2P, A Commons Manifesto. Michel has been a candidate for the European Parliament, for the Flemish Green Party but as an independent candidate. He is currently working on prototyping a MOOC on commons-based economics.