Sam Bowles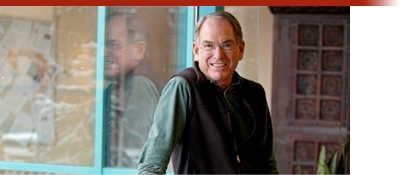 Samuel Bowles, (PhD, Economics, Harvard University) is Research Professor at the Santa Fe Institute where he heads the Behavioral Sciences Program. He taught economics at Harvard from 1965 to 1973 and since then at the University of Massachusetts, where he is now emeritus professor and at the University of Siena from 2002 to 2010 where he continues to occasionally teach. Bowles' current research also includes theoretical and empirical studies of political hierarchy and wealth inequality and their evolution over the very long run. 
His most recent book is The Moral Economy: Why good laws are no substitute for good citizens. Other recent books include A Cooperative Species: Human reciprocity and its evolution, The new economics of inequality and redistribution, and Microeconomics: Behavior, Institutions and Evolution. He has also served as an economic advisor to the governments of Cuba, South Africa and Greece, to U.S presidential candidates Robert F. Kennedy and Jesse Jackson, to the Legislature of the State of New Mexico, to the Congress of South African Trade Unions, and to South African President Nelson Mandela.
---
Emery N. Brown

Emery N. Brown is the Edward Hood Taplin Professor of Medical Engineering and Computational Neuroscience at MIT; the Warren M. Zapol Professor of Anaesthesia at Harvard Medical School; and a practicing anesthesiologist at Massachusetts General Hospital. His experimental research has helped define the neuroscience mechanisms of how anesthetics work. His statistics research has developed a broad range of statistical and signal processing methods to improve neuroscience data analysis. He is a fellow of the IEEE, the American Statistical Association, the Institute for Mathematical Statistics, and the American Association for the Advancement of Science. Professor Brown is the recipient of the Dickson Prize in Science and an honorary Doctorate of Science degree from U.S.C. He is a member of the American Academy of Arts Sciences, the National Academy of Inventors, National Academy of Medicine, National Academy of Sciences and National Academy of Engineering. 
---
Jason Wiener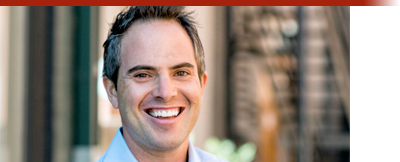 Jason Wiener comes to this work with a wide range of experience as an entrepreneur, litigator, activist, organizer and worker-owner. With more than a dozen years of experience as an attorney – his expertise and experience brings an innovative approach to solving client issues. Jason's work has charted a new and grander course for the potential of democratized economic structures to re-calibrate the hazardous course set by "business as usual." He has published more than six scholarly law review articles on international, human rights and renewable energy topics and speaks regularly about worker-owned and cooperative business model, non-extractive finance, the future of work, the contemporary and teal practice of law, distributed solar policy and sharing economy legal issues. Jason is an adjunct professor in Colorado State University's Global Sustainability and Social Enterprise program, where he teaches an MBA course on business law and ethics. He is also a guest lecturer at the University of Colorado Law School's Entrepreneurial Law Clinic.
---
Morag Gamble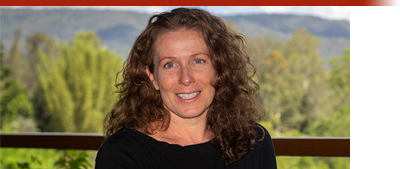 For the past 25 years, as a Global Permaculture Ambassador, Morag Gamble has led programs in 22 countries. Local food systems and permaculture education have seen her teach in communities and universities around the globe – most recently at Schumacher College in England – and leading a Food Politics course at Griffith University. Morag lives amidst an award-winning permaculture education garden in a UN recognised permaculture village, and works with city farmers, school farmers, community gardeners, and educators. She sees the direct social and ecological impact of industrial farming on marginalised farming communities around the world – in Indonesia, India and most recently in East Africa.